saya sokong player no 11. ok bai.
Oscar, another young talent in the squad, will be in charge of leading Brazil's midfield when the World Cup begins. The 22-year-old Chelsea player has been a key component for the national team and Brazil coach Luiz Felipe Scolari is betting on the playmaker to be in top form during the World Cup.
neymar pun saya sokong.. :p
Saya sokong brazil... dan dan kan ? nampak sgt saya "suka" tgk bola..hahaha.. dulu italy... pastu skrg brazil.. tak kisah la kalah ke menang... hehe..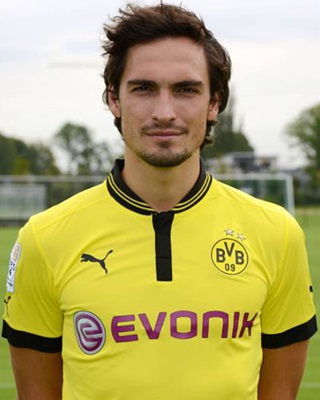 Mats Julian Hummels is a German footballer who plays as a central defender for the German Bundesliga club Borussia Dortmund and the German national football team
Born :
December 16, 1988 (age 26) - iklan jap- hehe..
pasni selalu la dgr jeritan GOOOLLLLL... pastu yg staff lelaki nya datang office dengan mata panda sebab tak cukup tido. hehe.. tp xpe lah janji keje siap... ye dak...
ok lah selamat menonton piala dunia... :)
bai :)